There's A Job For You
In Advertising
We've created a simple career quiz so you can discover what kind of jobs in the advertising industry might be perfect for you.
just answer a few questions about your passions.
show you some jobs in advertising that may fit you best.
a personal Job Report you can share with a guidance counsellor, teacher or parent to start planning your next steps.



Check out the different types of
jobs available in advertising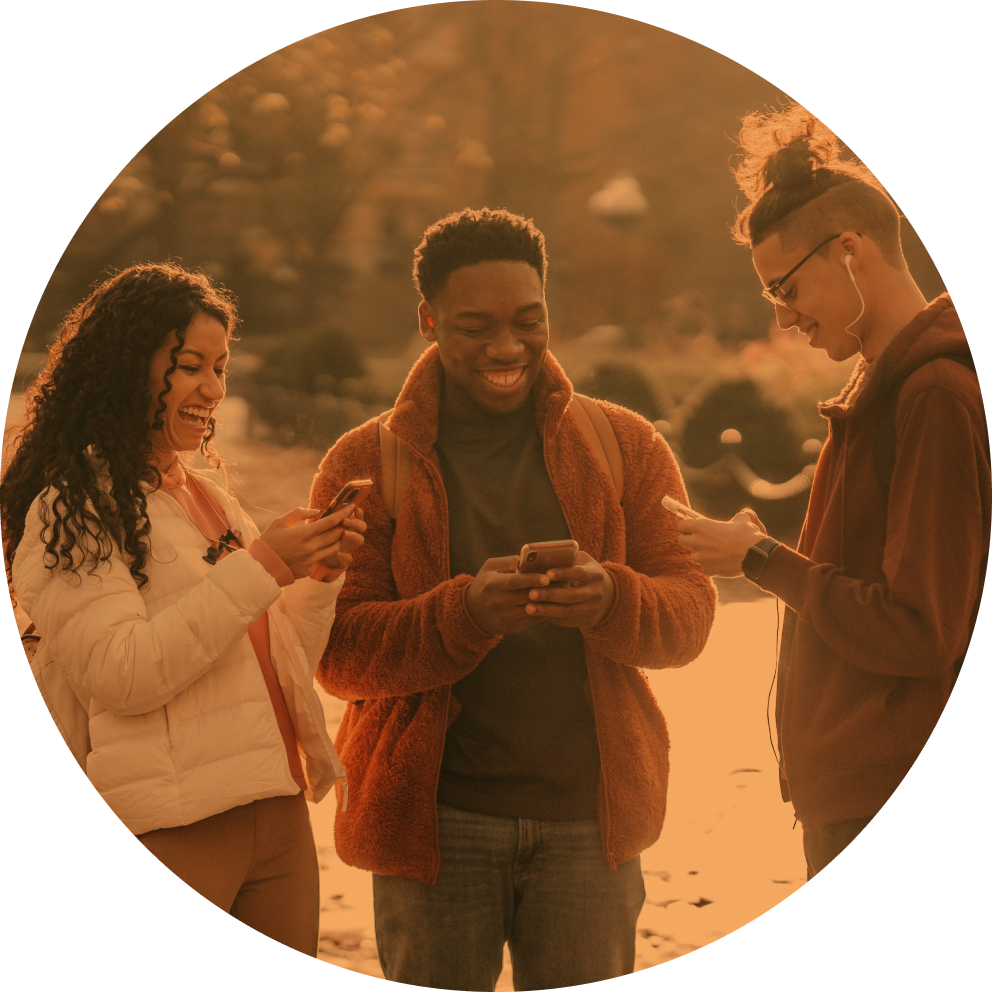 What exactly is advertising?
Advertising is the art and science behind telling people about the type of stuff they buy – like cars, shoes, phones and fast food – or the places they shop – like drugstores, pet food stores, jean stores at the mall –  and services they use – like hair salons, nail salons, banks and gyms.
So, when you see advertising, that's what we make for a living. And there are lots of kinds of advertising, including:
TV & Radio ads

Magazine and newspaper

Outdoor ads – billboards, bus shelter ads, bench advertising

Online & Digital – pre-rolls, display ads on websites

Direct

advertising

– emails, direct mail
Promotions, Samplings &

special events

Social – Facebook, Instagram, TikTok, influencers

Media – planning & buying, search
The thing about advertising is that it's everywhere, so maybe it's become invisible to you. But behind every ad are hundreds of people working together to come up with a smart, new way of getting a strong message to a consumer. It takes intelligent, talented people to come up with a great ad, but it can really pay off when an ad "hits". Suddenly consumers want to try a product they didn't even know existed, and companies make big money this way. Like having a hit song…but, you know, with shampoo.
And advertising is a really big business, employing over 25,000 people at advertising agencies in Canada alone. Plus thousands of other people in TV, radio, printing, publishing, photography, translation, and so much more. But it's an industry that works quietly, behind the scenes, which is why you may not even know we exist. But we do exist, and what we do is a lot of fun.